The right study skills and techniques target some of the most complex aspects of studying. Knowing how to study not only assist in enhancing the student's performance; however, it also assists in growing confidence and motivation to crack tests and exams. The right study skills and techniques are most important for any student's success in schools as well as during his/her life.
If you wish to know the top study skills and techniques for students, here we highlight some tips that will help students be a good student. Numerous strategies for boosting study skills assist students in learning how to study and help make their study time more constructive.
In order to perform well in schools, one needs to study, however fruitful study does not mean studying intensely for long periods but instead studying in a smart way. The study is not just for the night before an assignment's due or the night before an exam. It is never too early or too late to manifest good study habits. 
The sooner you get into a good study canal, the easier everything will be, and the more your opportunities of acquiring good marks will boost. To be a brilliant student require desire, dedication and a lot of work. Some of the study skills and techniques comprised active listening, stress management, reading comprehension and many more. Good study skills and study techniques are vital for your academic success.
Here Are The Top Study Skills And Techniques For Students:
1. Planning Is The Key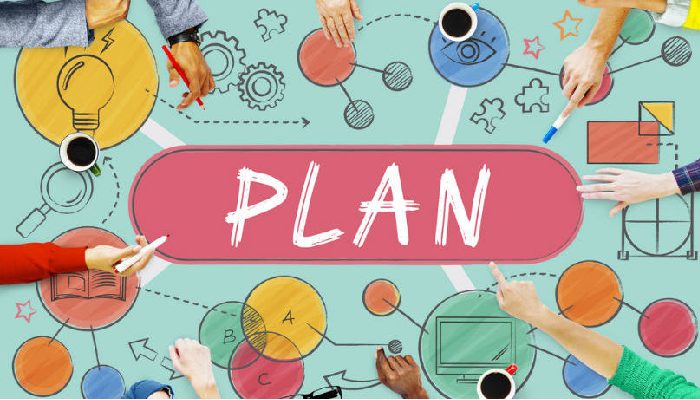 Planning is very important to plan out the syllabus and study according to it. One should just not begin random studying without knowing what exactly one's syllabus is. Students should develop the skill of planning as soon as they receive their syllabus or assignments from the school.
Determining what resources and how much time they will require to complete their work will help them get the task effectively. It is vital to develop and maintain awareness of exactly what the students require to do to excel in academics.
2. Practice By Yourself Or Study In A Group
Students can make the best use of what he/she has studied by testing with either practice exams, solved old question papers or quizzes. Such exams assist students in understanding the amplitude of content and types of question expect in the exams.
Some students also prefer to sit with friends and study together. Such group work best when they are kept small with students of similar academic aptitude and with students studying in the same class.
3. Pick A Place And Time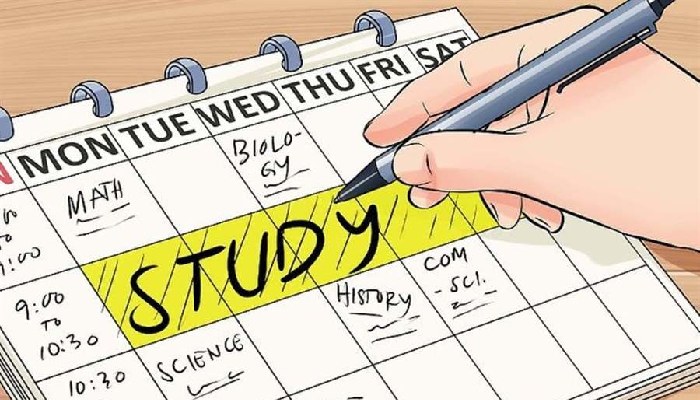 Every student has their own idea about the best place and time to study. Whether it is your bedroom at night or the library after school, find a study space and a regular study time that works for you and stick with it.
Your study area should be quiet, suitable and distraction-free. It should make you feel happy and inspired. Most of the students study better in the morning, and others study better at night. Figure out which time suits you and plan to study then.
4. Take Breaks
It is one of the vital study skills and techniques to study effectively. Take breaks when you are studying, particularly if you're feeling tired or frustrated. Working too long on a task can really decrease your performance.
When you take a break, ensure you get away from your desk or study space. It is a must to refresh your mind to study more efficiently. A bit of physical exercise or a short walk can sometimes help you to refresh your mind.
5.Outline And Rewrite Your Notes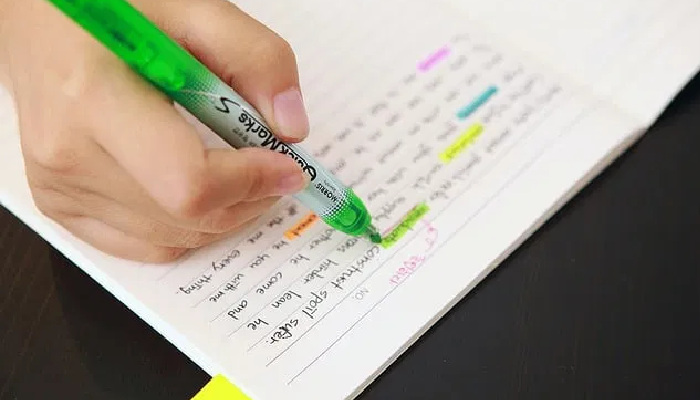 When studying, the vital thing to remember is to outline vital words and one feels are essential to remember. Writing notes works in the first place because it puts information into words and terms one understands.
A lot of students waste time writing everything out as their notes which is not at all required. Notes are regarded as a very active form of revision that allows students to learn and absorb all of the information quickly and easily.
6. Stay Motivated
When you are studying, it helps keep in mind your reasons for doing all this hard work, like a course or career you are working towards. It can assist in having something in your study space to remind you of your objectives. You could also enhance your study area with inspirational quotes or photos of people you adore.
7. Time Management
Time management is one of the most vital and tough issues for students to handle. Most of the schools also teach students to sit down and create a schedule that works for them. The students can adapt them to suit their preferences so that they have a timetable that works well for them.
When perfectly done, the time table provides a balanced way of working, releasing students from anxiety and disorganization.