Active learning is an essential thing for children's life. To enhance their interest in learning and enlarge their participation in studies, it is vital to make children active in the classroom. Active learning comprises children in doing things and thinking about what they are doing. Along with this, the active learning stimulates long-term confinement of information and encourage further learning. Children learn through being active learners and through having auditory-motor experiences. Active learning offers opportunities to students to ask questions, solve problems and think independently. Along with this, active learning provides chances to make a decision and to be creative.
Active learning is a learning in which the children, interchanging and by acting on objects with individual, events and ideas, build up new knowledge. The active learning experience comes through the options we offer children in what they do, by offering chances to choose their own materials and objectives, and through providing the material that are natural, interesting and continuing that children experience each and every day. Active learning is crucial for children because learning requires the active participation of the learners. Active learning is learning which challenges and captivates children's thinking utilize imaginary and real-life conditions.
Active learning is basic to the full growth of human perspective and that active learning takes place most productively in situations that offer enriching suitable learning chances. The active learning is essential because it engages all children in the learning methods. It permits children of carrying capabilities to work successfully at their own stride. The parents and teachers both have an important role in enhancing children spirit for learning. But the question arises that how to make the child an active learner? Parents should encourage children at home and educate them about the significance of the learning stage, which create their future. In classroom teacher will have to shape children in the right manner and assist then to obtain the better out of the learning stage.
Here Are Some Ways How To Make Child An Active Learner:
1. Create Opportunities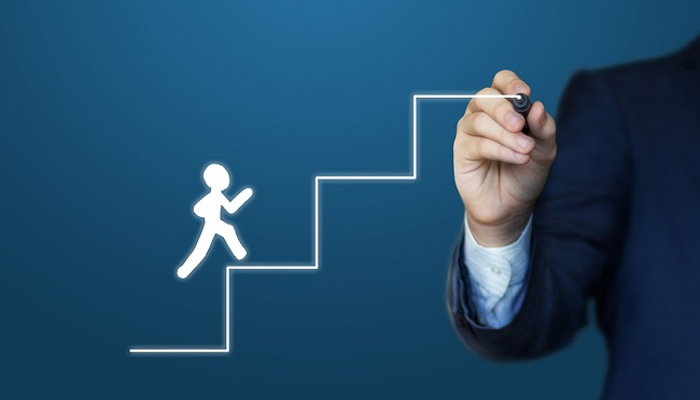 To make the child an active learner, it is vital to create opportunities for them. Don't leave it always to the children to commence activities in the classroom. For teachers, it is essential to frame enough chances for them to show themselves and actively participate in the learning time. When the children have several opportunities, they can perform better not only in the classroom but in all fields. Build an interesting breakthrough or begin a group project or ask children to perform in groups based on a lesson. It is important to set comfortable opportunities so that the shy students will also come forward to express themselves.
2. Mind Warm-Up
Start the class with mind warm-up because the mind warm-up session can actually make a difference in the manner students stay active in the classroom. Throughout this stage, the teachers can bring in activities that encourage more competition and alliance and kill the dead time. Rather than single activities, it would be better to have numerous activities which fill them with great energy to stay active for the rest of the class. This will definitely help the students to be an active learner because doing this, the students feel fresh and focus more in class.
3. Class Discussion
Class discussion is also one of the best ways to make the child an active learner. This is a teamwork activity and can be classified frequently to let the children interact conceptually in addition to have all fun. Offer the knowledgeable topic to students that motivates their critical thinking and logical reasoning. In the classroom, teachers should have to make sure that the ambience is friendly, and children are expressing freely without any fear or shyness. The friendly debate on interesting topics can also motivate students to help them to be an active learner.
4. Bring Visual Tools
Nowadays, visual learning becomes one of the essential parts of the studies. The children pay more attention to interest in visual learning. So it is the excellent idea to bring visual tools in the classroom to make the learning sessions more interesting and active. Teach students by using video tutorial or PowerPoint presentation not only in school but also at home. This is one of the best ways to make the child an active learner.
5. Keep Children Busy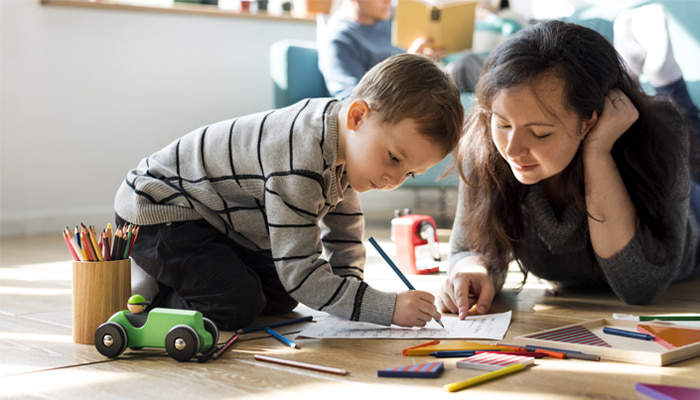 Instead of making students bored in the classroom with the daily lectures discover the amazing ways to keep them entirely busy during the learning time. Not only in the classroom but in-home parents also keep children busy with interesting things. This thing can make fresh the students mind and encourage them to be an active learner. Rather than offering lectures for the one full hour teachers have to take some time for interactions with many activities or even the interesting ways to revise the lessons.
6. Cooperative Learning Strategies
Cooperative learning strategies is also one of the best ways to make the child an active learner. When you make cooperative learning as a segment of regular or weekly activity so the children would be more active in their perspective. The teach projects and games would offer them the fun of sharing and working together and learn with fun. It is good to stumble to children often to provide them with an opportunity to experience group learning with various children with various thinking and ideas.
The Active learning squeezes the comprehensive growth of each and every child and fulfils their spiritual, emotional, cognitive and physical requirements. If you are wondering that how to make the child an active learner and really want to make children an active learner then follows these ways, trying these some ways can actually make an extraordinary difference in the manner children recognize the learning.
Also read, Tips To Study At Home During Lockdown Period