Writing Skills Definition
The ability to write meaningful sentences, lines, paragraphs which a reader can easily understand is termed as Excellent Writing Skills. It is a perfect way to write & express your views on the topic you want to address your audience & listeners.
Effective Writing Abilities Or Skills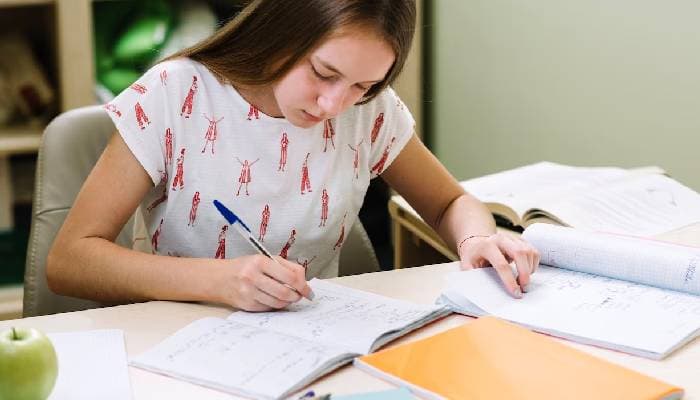 Learning how to write brief paragraphs and essays is one of the terrible experiences for students in school, but it is also one of the essential skills. If kids do not attempt to learn the skill of writing at a young age, they will face difficulties in mastering the skill in their later life.
However, it's true that a student should be proficient enough to write a sentence together accurately.
Writing goes beyond school purposes. Businesses require candidates who can write and communicate effectively. Even the digital age has not reduced the need for writing. Be it emails, online chat conversations, faxes or website updates all these require excellent writing skills.
The clearer the communication is, the greater will be the chance of a high success rate. Be it any field or any profession, writing skill is required in some part of the journey in life.
Moreover, writing also facilitates a person to think better. When student learn how to write, he or she becomes more capable of analyzing what they read, interpret and think.
1. Ability To Explain Yourself
Writing is a great way to teach, inform, entertain one's behavior and educate oneself. Some children are natural in writing, while others learn to write. One requires a good sort of knowledge & appropriate experience about the topic which he/ she is writing, required to be natural in this skill.
2. Serves As A Record For Future
Jotting down your ideas & experiences on a paper for future references. For instance, scientific, logical & technological achievement can't be verbally communicated. They must be presented in a composed format, such as scientific journals, logical diaries and white papers. Science would not have existed if the researchers had not recorded each experiment in an equitable composed format.
3. Helps You in Getting A Job in Later Life
Children who start learning writing skills from an early age achieve high levels of academic success. These benefits result in excellent professional skills.
Mastering over good writing at an early age is associated with better outcomes on the overall performance of children in school. Students who learn to write a complete sentence without an error from a very young age are more likely to develop that skill while they become old.
4. Improve Communication Skills
Yes, this eventually increases your communication skills as well. Writing abilities channelize your knowledge and brain to the point of value. It about conveys the point that is significant for other people.
If you want to be successful in speeches & debates, you'll need effective writing skills. Apart from facts & figures to present your ideas & viewpoints to the audience.
5. Improve Focus & Connects With Yourself
Whether it is a blog post, an article, essay, travel experience, business trips, quotes, shayaris, or whatever you write, one cannot write effectively without connecting his/ her brain to the heart. This is the way you become focused, more conscious & intelligent. It also reflects the personality of an individual.
6. Increases Your Knowledge, Creativity & Imagination
Effective writing ensures a writer to be smart enough as he/ she writes with his experience as well as creativity.
While writing anything, a human brain uses every part of the brain & cells. If a person is writing his/ her life experiences, travel experience, article for a blog, editorial or anything else, all his knowledge related to that, memories, incidents, success & failures, present situations & future possibilities, everything comes out of writing. This ultimately increases awareness, improve memory, make you sharp and increase your creativity and imagination.
These are desirable traits to be successful in students' life and career.
7. Help in Getting A Job
Today, due to the advancement of information technology (IT), writers & authors are in demand to make digital media content. Such as digital marketing companies, advertising organizations do require a content writer or a journalist.
News websites, social media marketing companies and many other IT or non-IT companies need a writer to help them write for their digital marketing channels such as brand cites, commercial advertisements, social media posts and blogs.
It is the most demanding skill that will help you get a job.
Tips For Good Writing
Make simple, short & precise sentences that are easy to read & understand.

Stay away from the excessive stuffing of words.

Avoid the use of jargon while paying attention to grammar & spellings.

Do not use repetitive sentences as it may confuse the reader.

Instead of passive form, always use the active voice of the verb.

Don't delay in writing instead get it done now.

Review your previous work & examine how you've grown up your skills till now.

Brush up on the basic principles of writing skills by starting writing anything roughly.

Try to imitate your favorite writers & authors.

Outline, edit, simplify & improve your writing tasks.

Take your time to analyze what all you've read.

Develop your skills & abilities by reading more & more.

Accept your mistakes as first attempts are always wrong.

Join a workshop, meet up, consult adults or else take a writing class.

Write something every day.

Ask your friend to read what you've written and also provide you with feedback.

Do good research on the topic you need to write.

Do the practice of writing daily.
These are some characteristic traits of good writing skills. These abilities not only help students in their school academic life but also aides many business people like newspaper editors excelling in their field.