Students can get a rich learning experience at the top boarding schools in India that help them in their higher education. The best boarding schools provide excellent education and a strong alumni network. They also offer lifelong friendships. Boarding schools promise that students will be immersed in an educational environment where learning is central to all activities.
Parents have difficulty finding schools these days because of the many factors that need to be considered, such as school fees, school facilities, faculty, and academics. Many parents depend on onboarding schools to get a quality education in India.
Boarding schools offer students lodging and meals, as well as proper school education. Many parents choose boarding schools because they are known for offering a disciplined education and a track record of providing all-around education. Students who graduate from boarding schools are more likely to be self-reliant and responsible and have the opportunity to play at top universities.
List of No.1 Boarding Schools in India
1. The Asian School, Dehradun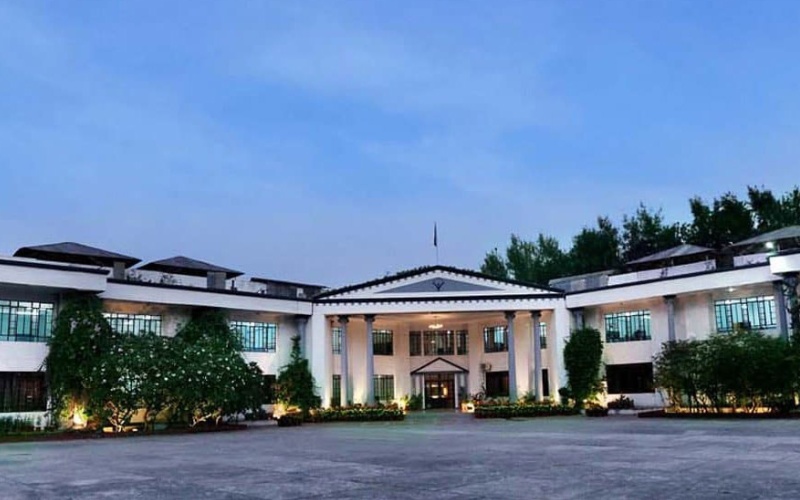 The Asian School, a co-educational and no.1 boarding school in India. It was founded under the Asian Educational Charitable Trust in 2000 and has been affiliated with CBSE ever since. Every year, it admits students from Nursery to XII. You can find many activities and sports for all ages. There are many activities for children, including Badminton and Tennis, Badminton and Shooting. The gymnasium is equipped with all types of equipment. Excellent performances have been a hallmark of the Asian School.
2. The Lawrence School Sanawar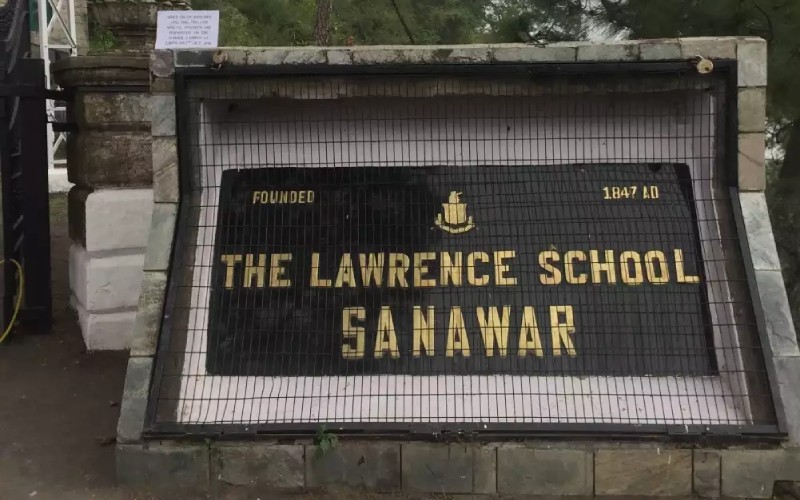 This school is the oldest coeducational learning institution in Asia. This school is well-known for its ability to tutor many military personnel and armies. The school follows the CBSE curriculum, which is the most widely followed and largest board in India. Lawrence is a top boarding school in India. The school is known for its unique values and belief in molding children into human beings with distinctive qualities, empathy, self-service, uprightness, attentiveness, and commitment.
3. Bishop Cotton School, Shimla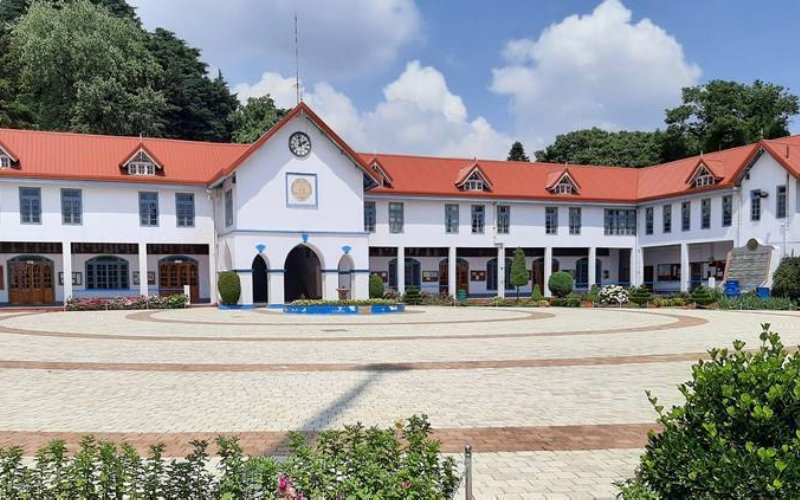 The school adopted the "house system" as a way to help its students. Special provisions are also available for mentally handicapped children and day scholars. It was established in 1859 and is one of Asia's oldest boys' schools. The school follows the education program outlined by the ICSE/ICS. It also has a center for learning for children with special needs who are not able to live in the school.
4. Mayo College, Ajmer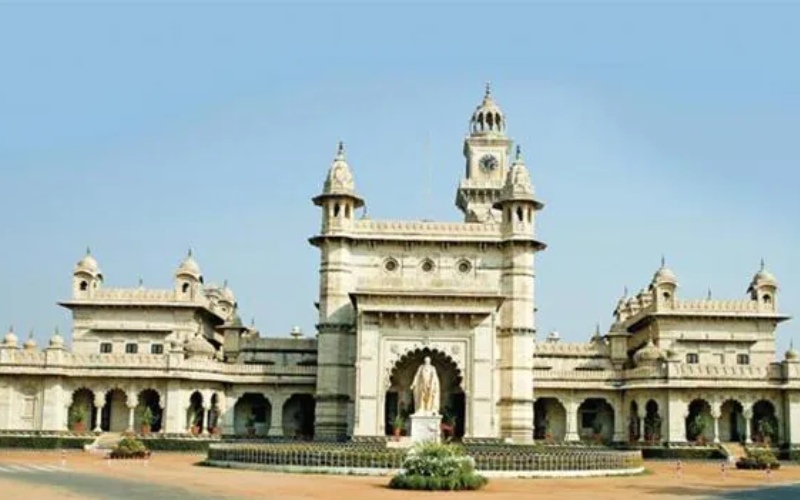 Mayo College is a renowned boarding school for boys. The CBSE board is an affiliate of the school. It offers its students a perfect combination of academic excellence, arts, music, theatre, art, craft, and sports. This institute is known for its well-organized and disciplined atmosphere and believes in nurturing the child's personality. Since its inception, the Mayo College of Ajmer has been on the list nearly every year. It nurtures the child's personality and is well-known for its organized and disciplined atmosphere.
5. Mussoorie International School, Mussoorie
The Mussoorie International School is an all-girls school nestled on 40 acres. It was established in 1984 and offers boarding facilities for classes I-XII. It is located in Mussoorie in Uttarakhand. Mussoorie International School is affiliated with CISCE, CIE, and Gaytri. The three houses, Lakshmi and Santoshi, represent an all-girls culture, respectively, the names of Hindu goddesses. Internationally, the school has 27 students from 27 different countries.
6. Ecole Globale International Girls School, Dehradun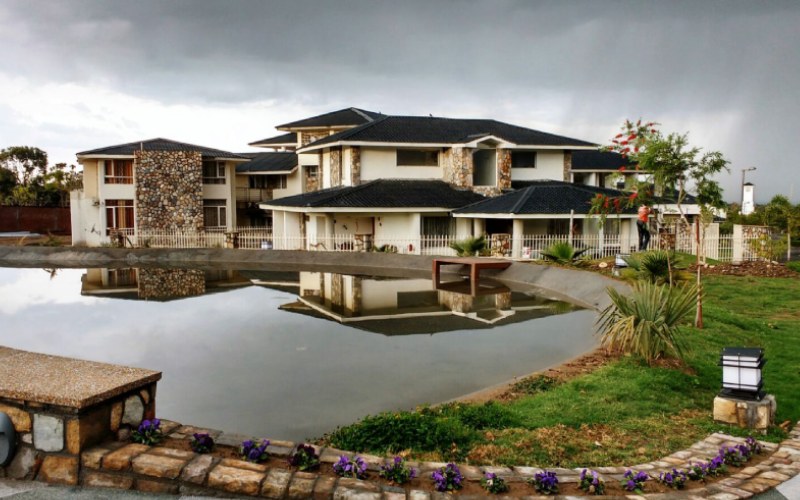 Ecole Globale International Girls School is the top-rated girls boarding school in the nation. The school's campus is spread over a 45-acre area. It is located in Dehradun, a beautiful city. The stunning view of the mountains and lush greenery surrounds the school. The climate is very mild and pleasant, and the school has a beautiful environment. Students have access to well-respected global exposure through the school's affiliation with CBSE/CAIE.
7. Rishi Valley School, Chittoor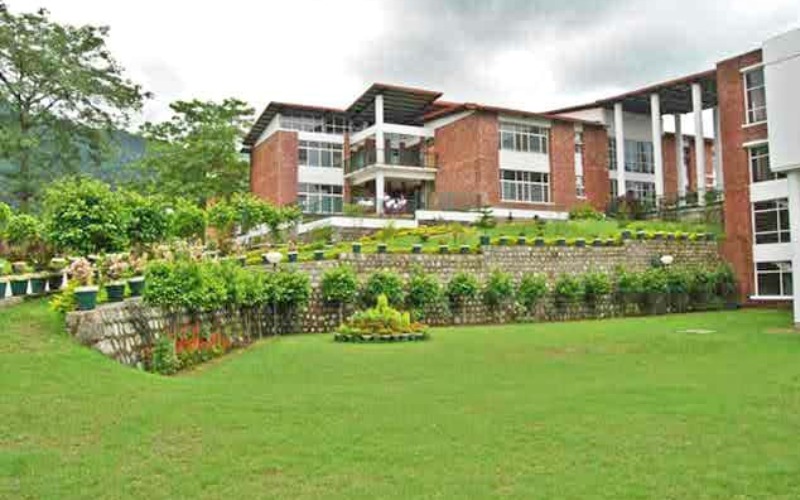 The Rishi Valley School is managed by the Krishnamurti Foundation of India. It is situated in rural Andhra Pradesh's interior, approximately 15km from Mandanapalle and 140km northeastern of Bangalore. With 190 students in the junior and middle schools, they offer a flexible curriculum that is free of the pressures of exams. This allows for innovative teaching and a wide range of learning. The senior school, which has 160 students in classes IX through XII is affiliated with the ICSE examination boards.
8. Sherwood College, Nainital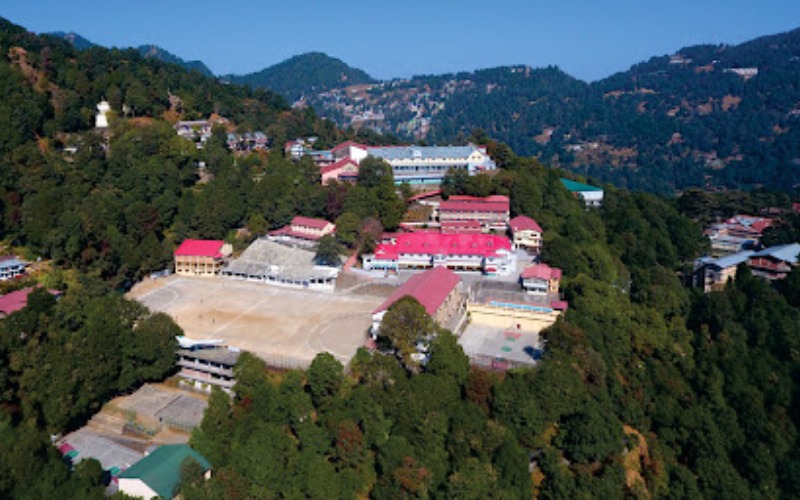 Sherwood College strives to develop a curriculum that recognizes and motivates students at all stages of their lives. It aims to improve fluency in English and ensure efficient and effective teaching and learning. The school is affiliated with the ICSE board. The school is situated on a lush 45-acre campus at 6,837 feet above sea level. It offers stunning views of the Nainital hills and valleys. This school is determined to ensure that students receive a comprehensive education in all areas, not just academics.
9. Scindia School, Gwalior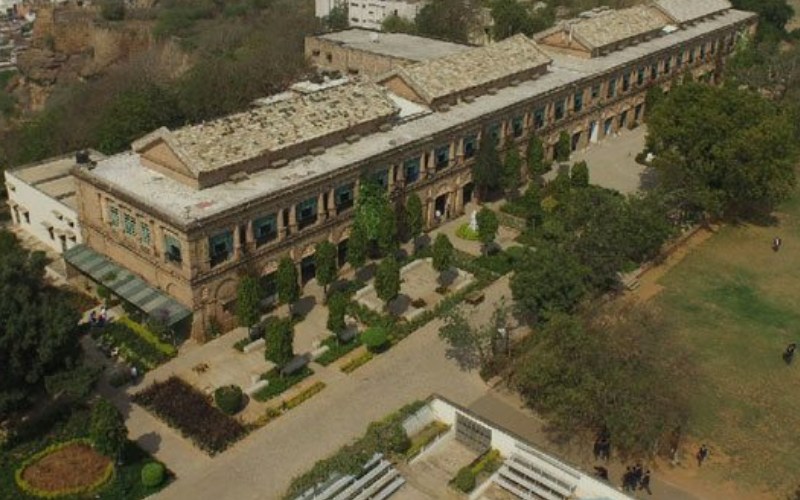 The Scindia School for Boys aims to develop the academic skills and personality of each child. The school aims to support boys in their formative years and guide them towards a life of learning. It is affiliated with the CBSE board and was established in 1897 by Maharaja Madho Rao Scindia, formerly known as The Sardaar School. In 1933 it was renamed The Scindia School. It was located on the majestic Gwalior Fort and only served royal children. However, the school was able to accept students from grades VI-XII without discrimination.
10. Netarhat Residential School, Jharkhand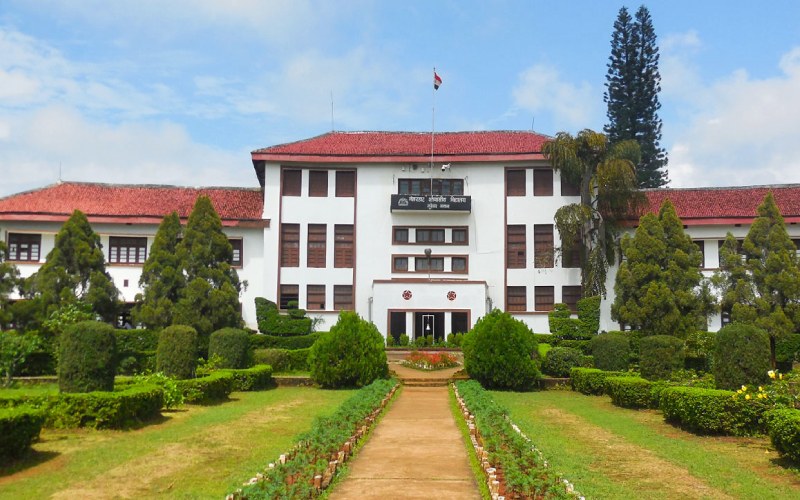 The Netarhat Residential School is located in Netarhat (Jharkhand). The school was founded on 15th November 1954. The Netarhat Residential school follows the Jharkhand board curriculum. It provides education for students in grades 6-12. The school is predominantly a Hindi-medium school, but it also emphasizes English and Sanskrit. Students are taught to practice agriculture and gardening and learn skills in woodwork and metalwork. They also have the opportunity to take part in arts, crafts, and music.
11. Daly College, Indore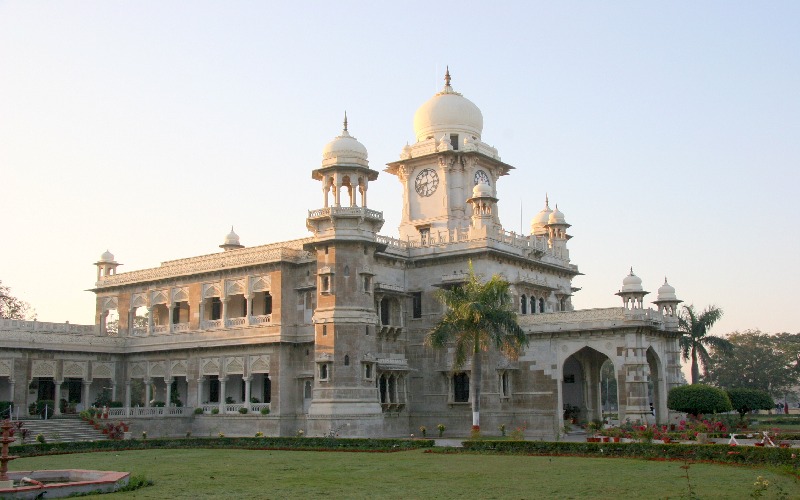 The Daly College was founded by Sir Henry Daly's son, Sir Hugh Daly in 1870. "Gyanamev Shakti", which means knowledge is power, is the school's motto. It reflects their clear goal to make global citizens. It is part of the CBSE curriculum. The Resident Governor of the erstwhile Presidency established it, primarily for children from the upper classes of the Central Indian States of 'Marathas, Rajputs, and 'Bundelas. Most of India's Royal families are alumni. It is a prestigious boarding school in India.
12. Anubhuti School, Jalgaon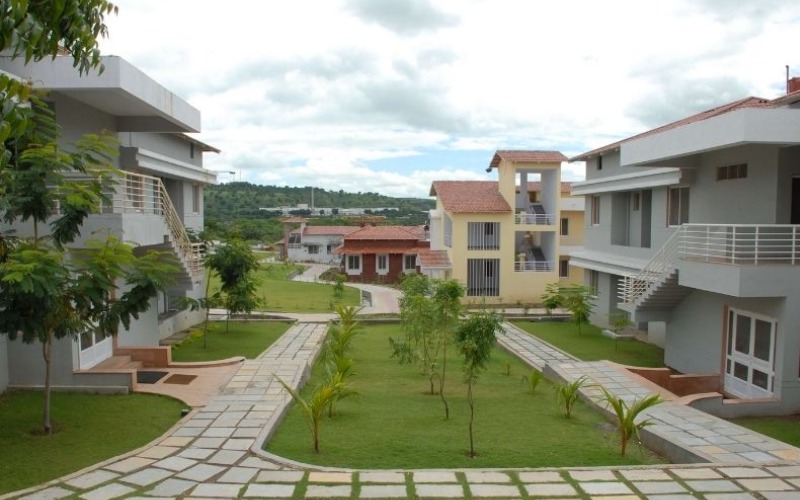 Anubhuti Residence School is an ICSE-affiliated school located in Jalgaon (Maharashtra). It is ranked among the top 10 ISC residential schools. This school is co-educational. Anubhuti was founded in 2007 and its mission is to foster a learning environment that encourages creativity, compassion, and a global outlook. Modern classrooms are available on the school campus, which include separate labs for physics and biology.
13. SAI International Residential School, Bhubaneswar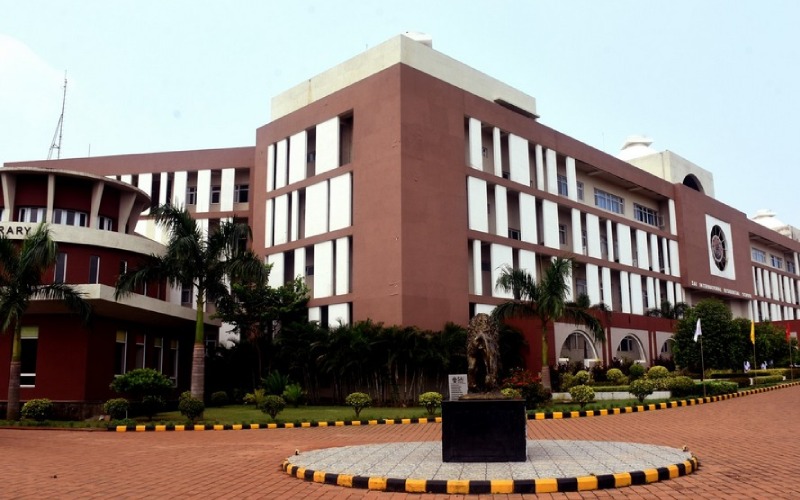 The SAI International School, a co-educational day and boarding school, is located in Bhubaneswar (Orissa), affiliated with CBSE. The school was founded by Dr. Bijaya Sahoo in 2008. It is situated on an 8-acre campus. The school accepts students in grades Nursery through XI. Fortune India included SAI International on its list of 50 schools that are shaping their future. The quality council of India also awarded it the D.L Shah National quality wooden award.
14. Goethals Memorial School, Kurseong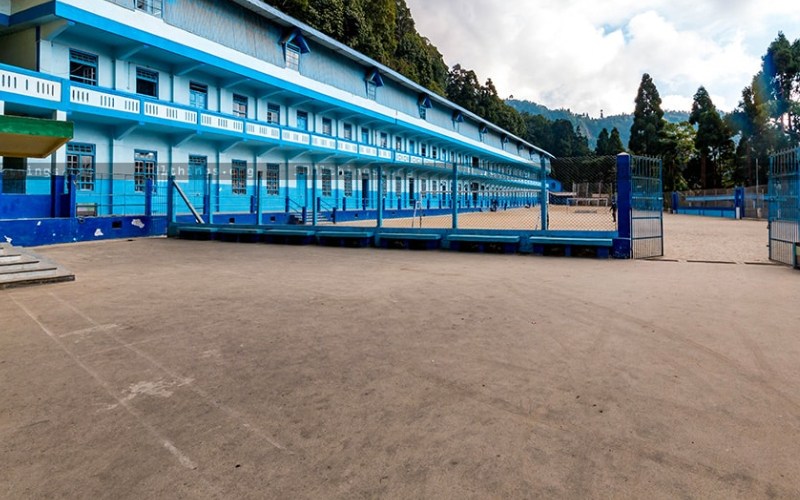 Goethals Memorial School, an English Medium Boarding School, is run by the Congregation of Christian Brothers, Kurseong, Darjeeling. It is located at 1673.854 meters above sea level in a forest five kilometers from Kurseong, Siliguri, and Darjeeling. It was founded in 1907, and named after Paul Goethals, the Jesuit Archbishop for Calcutta. Goethals is a school that has been highly regarded throughout India. The school used to be all boys, but the introduction of a higher secondary section made it possible for girls to attend the school.
15. Shri Ramswaroop Memorial Public School, Lucknow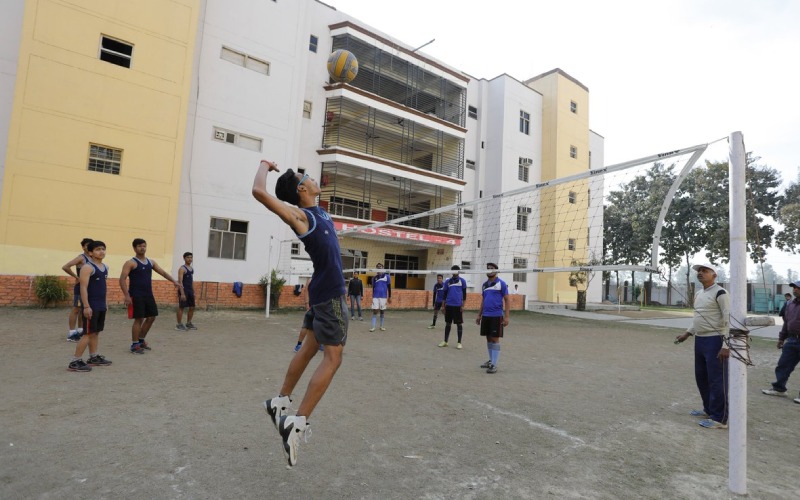 Shri Ranswaroop Memorial Public school is a private day residential school for boys and girls in Lucknow, Uttar Pradesh. It was founded in July 2005. They provide education for students in classes I to XII. Classes, I to V have 25 students, while classes VI to XII have 40. Shri Ramswaroop Memorial Public school is a boarding and day boarding school that is affiliated with the CBSE. It offers excellent academics as well as sports facilities. The school offers air-conditioned classrooms and labs as well as a dining area with separate hostels for girls and boys.
16. Candor International School, Bangalore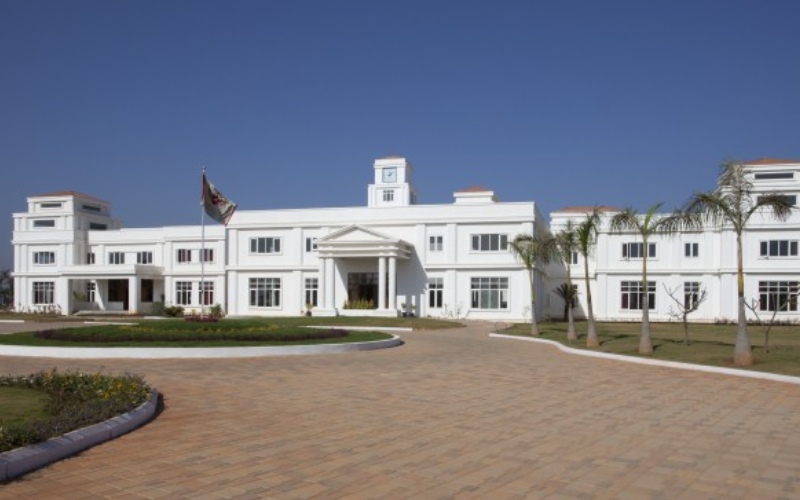 Candor International School, a co-educational international school, was founded in Bangalore by Dr. Suresh Rddy, who is also the Chairperson of Saketh Educational Trust. The school is IB- and IGCSE-certified. It occupies a 30-acre campus. There are 650 students representing 19 different nationalities at the school. Candor alumni have been accepted to prestigious universities such as Princeton University, NUS Singapore, and the University of California. It also incorporates Community Service, Special Educational Needs, and Arts and Sports into its curriculum programs.
17. Rajkumar College, Rajkot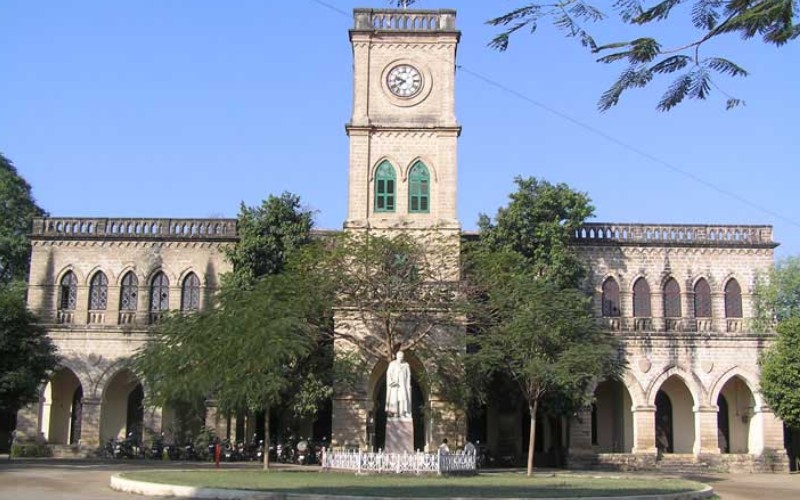 Rajkumar College, Rajkot in Gujarat, is one of India's oldest K-12 schools. This school is a Senior Secondary School that is affiliated with the Central Board of Secondary Education. This school is co-educational and a boarding school. It is an English Medium School. Rajkot is home to RKC's 26-acre campus. Rajkumar College was founded in 1868. Colonel Keatinge designed the institution and it was officially opened by H.B Sir Seymour Fitzgerald, Governor of Bombay.
18. Oakridge International School, Visakhapatnam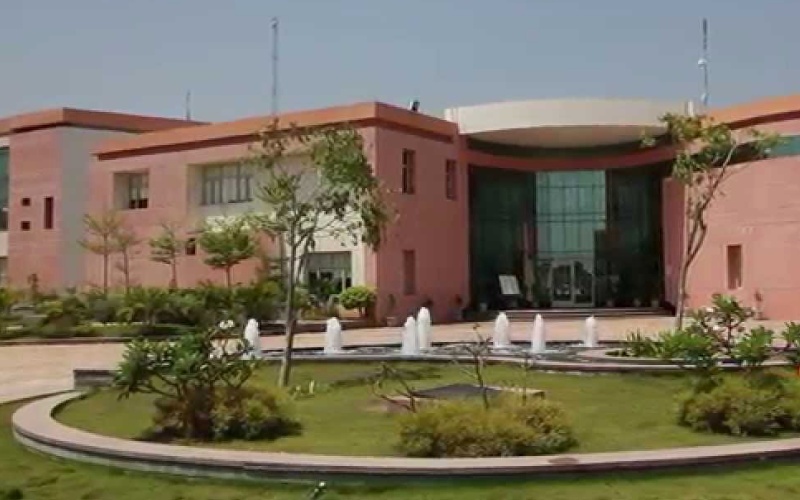 Oakridge International School in Visakhapatnam is an International baccalaureate-affiliated school. It was founded by Shomie Das, an educationist. The school offers both the IBDP syllabus and the CBSE syllabus. Recently, the school dropped the IGCSE syllabus and introduced the IBDP. Students receive a diploma at the completion of pre-primary. There are five schools located in Hyderabad, Bangalore, and Mohali as well as one boarding school in Visakhapatnam. Nord Anglia Education recently acquired the school.
19. Loyola School in Thiruvananthapuram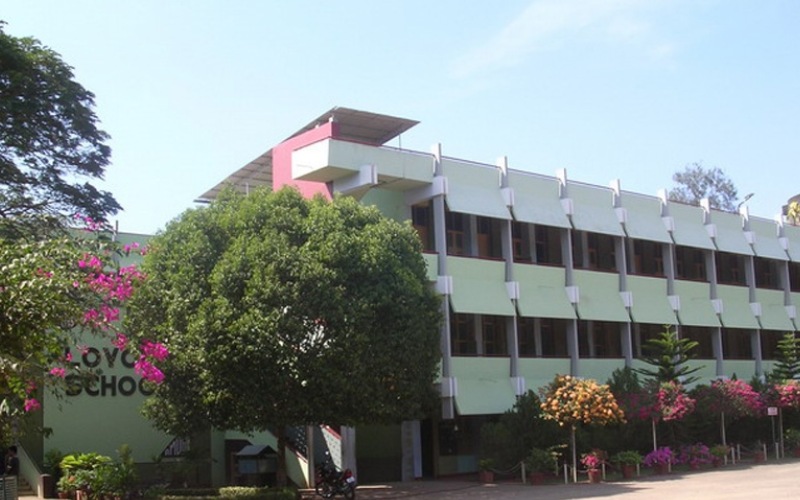 Loyola School, a private Catholic secondary and primary school for boys, is located in Thiruvananthapuram, Kerala, India. Since its inception, the school was run by the Jesuits. Since its inception, Loyola has been associated with the Council for the Indian School Certificate Examinations. The school initially offered the Indian School Certificate at the secondary level, from class XI up to the year 1976. From then on, it expanded to offer the ISC examination course. The school moved to its current location in 1963. In addition, the ISC course was introduced and affiliated with Cambridge University.
20. Abhyasa Residential Public School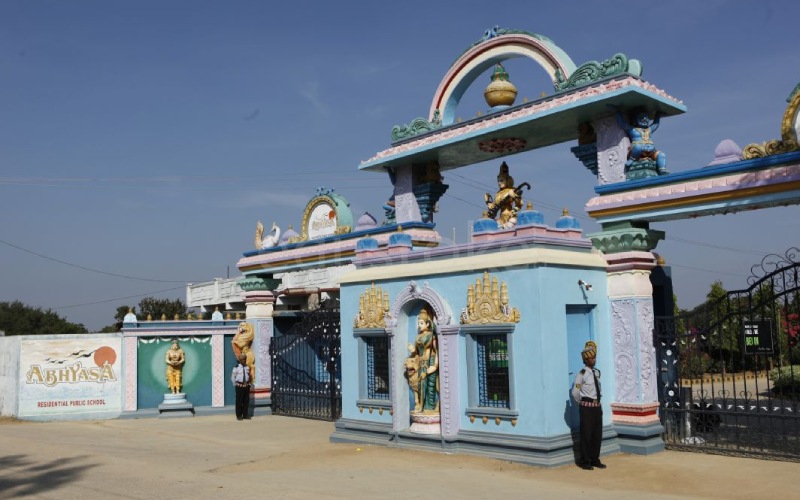 Abhyasa Residential School is a private residential school that offers classes for students in grades 4-12. It is affiliated with the Council for Indian School Certificate Examinations. The school accepts 400 full-time residential students from India and abroad. This allows for individual attention and ensures that every student is able to develop. The school encourages students to embrace traditional Indian values, like touching the feet and celebrating all religious festivals.
Why Foreign Students Consider India For Study In Boarding Schools
Boarding Schools have replaced concepts of education. This has added another dimension to the world of learning. The concept of boarding schools in India is much important. If you want to know why foreign students consider India for study in boarding schools, we mention some of the important reasons. India's rich culture and high-quality education are reasons why it is so well-known around the world.
India is a country of mixed emotions, a fusion of individuals with various emotions. not one single resident in India is alike. Every Indian resident is unique in their culture, upbringing, and developing atmosphere. This differs depending on the state and city. The most beloved and welcomed culture in international countries is ours.
Many boarding schools in India are well-known for their exceptional scholastic experience. The quality of boarding schools in India has improved greatly due to their excellent academic programs, structure, and services. There are boarding schools available in every corner of India, with a variety of types including boarding schools that cater to boys and girls as well as co-educational schools.
Reasons Why Foreign Students Consider India For Study In Boarding Schools
1. Provide Unique Courses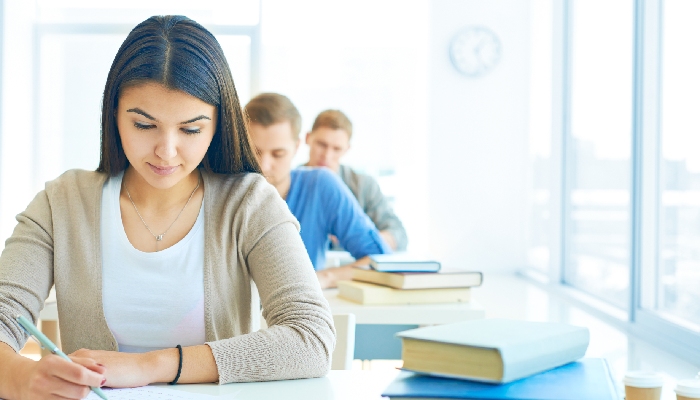 India is well-known for its cultural heritage and extraordinary practices. These subjects are considered mainstream courses by the best boarding schools of India. These subjects can be chosen as a career option for students. Students can gain a new perspective by studying subjects such as Yoga, Sanskrit Veda and Classical Music. One of the many benefits that Indian boarding schools offer is this.
2. Familiar Atmosphere and Pastoral Care
Indian boarding schools offer international students the best pastoral care in a familiar setting. This is why so many foreign students choose India to study at boarding schools. A boarding school environment is an ideal way for students to develop their social skills and be able to interact with others in a healthy way. While most boarding schools have teachers who are there to help students with their academic lives, the best schools often have them as advisers and can assist with any problems that may arise in the student's daily life.
3. High-Quality Education
Boarding schools offer rigorous academics, a variety of cocurricular activities, and compulsory athletics. These boarding schools have a well-thought out academic program. Students can explore their inner selves and find ways to contribute to their peers and the wider community. International students who choose to enroll in boarding school enjoy the close-knit learning environment and supportive living community.
4. Quality Of Teachers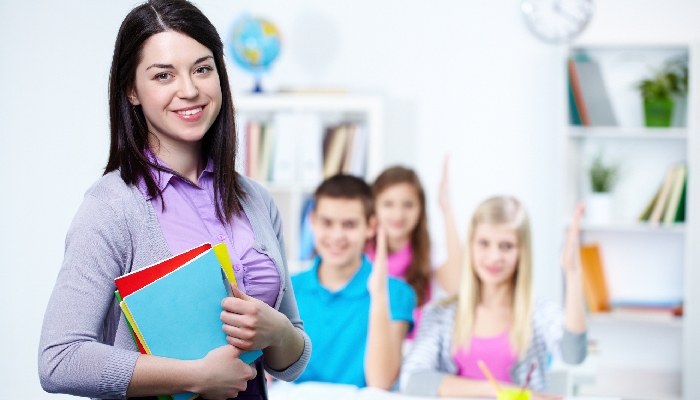 India is known for providing the highest quality education in the world. The teachers of India play a vital role in this quality education. This is one of the main reasons that foreign students choose India to study at boarding schools. There are several English-speaking nations such as the US, UK, Australia. But, parents prefer sending their children to India over these countries, as they feel safer there than in other countries. The most important reason for this is because of the teachers and culture shared by India.
5. Multi-Board Facility
Now it is not just Senior Secondary Education. Boarding schools in India are multi-board and affiliated to international educational boards. IB is an international program that allows your child to develop fully. Boarding schools offer this option. Even the Cambridge-affiliated schools offer full development for students, whose accreditation is accepted globally.
6. The Costing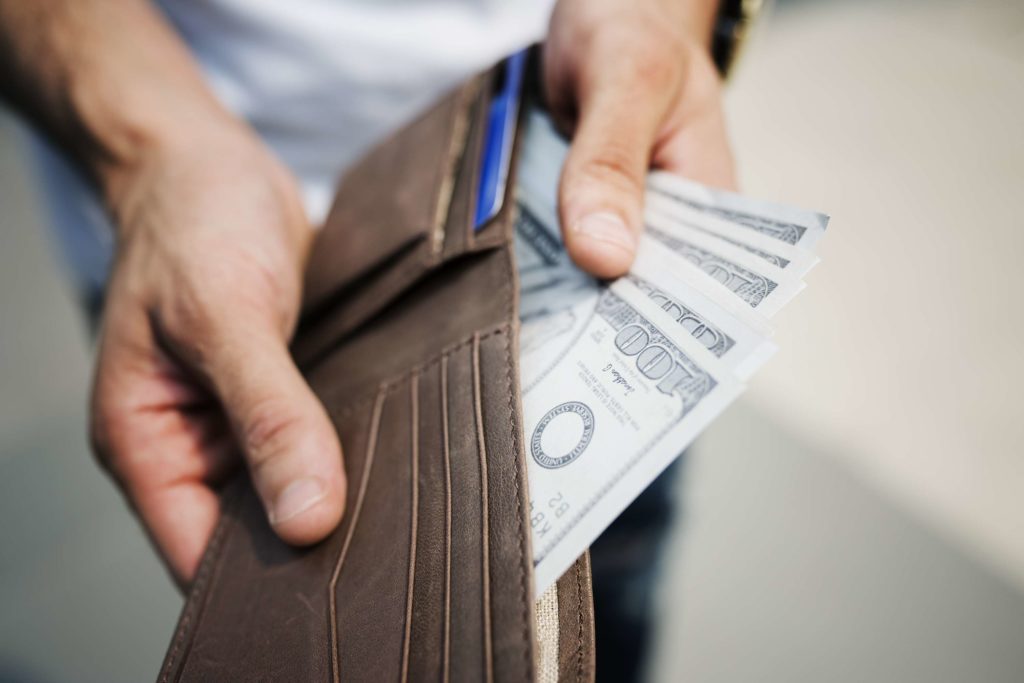 India's residential schools are much more reasonable than schools in other countries. Because of the Government's right-to-education act, there is no way to increase school fees based on certain rules and principles. The fee varies depending on what amenities are offered. However, parents from other countries feel that sending their children in India to boarding school is an acceptable option compared to paying for education in India.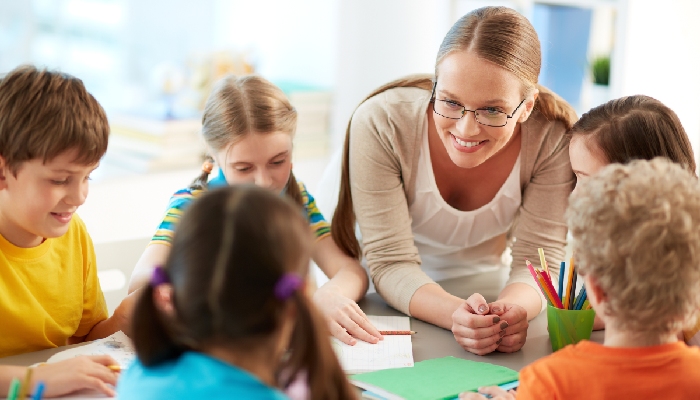 International students can benefit from boarding school in India by developing the necessary social skills to help them in the future. Students can interact and live with people from different backgrounds and ethnicities at Indian boarding schools. They learn to be open to other cultures and social beliefs, however also to respect their culture. The Indian boarding schools offer many benefits for students and parents.
8. Country And People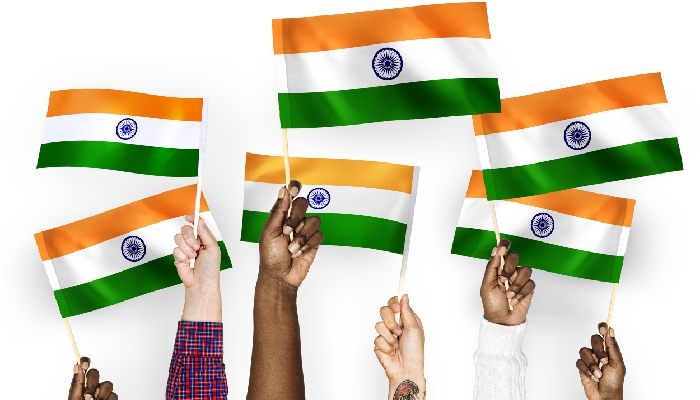 India is a secular country that accepts all kinds of differences and is open to change. They don't view outsiders as threats or enemies. They prefer to apply the theory of "Athithi Devobhava", which suggests that guests are the epitome of God. There are less chances of any gender and color discriminatory acts in any kind of social setup. Indians are friendly and Indian education teaches the same values to all who accept it.
Also check, List Of Best Boarding Schools In Dehradun