It is well said by an individual, "Education is more important but skill is the most important".
What are Life Skills?
A set of basic rules that are gained through learning or with direct experiences in life are termed as Life Skills. These skills enable groups and individuals to tackle various sorts of issues & problems effectively which are commonly faced in daily life. They are the abilities for adaptive & positive behavior that enable human beings to deal with every life challenges & situations effectively. One needs them to make the most out of life. In short, any life skill which is useful in life can be considered as a life skill.
Talking about school children, these rules also equip students to thrive in the classroom & to the world outside.
Why are Life Skills important?
Life Skills are important as these bring positive effects in the life of an individual. In this 21st century, all these skills are essential to gain success not only for a healthy society but also for successful individuals. Thus, it is important to evolve skill training among children from an early age itself.
What is Life Skills Education?
Activities like critical thinking, creative art & craft work, decision-making, problem-solving, an ability to collaborate & communicate along with a sense of responsibility towards personal as well as society at large, to contribute good citizenship comes under Life Skill.

Life Skill Education in Schools
These life skills must be made compulsory in school education as without learning these skills, children can struggle when it comes about real-world responsibilities. Therefore, it becomes necessary that schools provide their students with these types of basic mental, social & physical skills to make them ready for leading a better after-school life. Overall, it can be said that these life skills should also be brought into high-school education. Concluding all this, there are lots of skills that children must need for their future. Some of these are:
Collaboration across networks
Finding new ways of problem-solving ability with Critical thinking.
Imagination & Curiosity
Agility & Adaptability
Initiative & Entrepreneurialism
Oral & written effective communication
Accessing & analyzing information.
Potential to lead by influence
Working well as part of a team
Time and People management
Skill Development in Schools
Schools in India, at large, adopt an academic-centric model of Education. For the most part of schools, the learning process is confined only to classrooms. In fact, this process is more about gaining facts & less about learning. The very best way to address this problem is to introduce life-changing skill training in the school-based curriculum. Giving them some options at the onset of teenage gives them the chance to explore & learn more things beyond their textbooks & whatever is taught in classrooms. One more advantage of introducing Life skill for kids is that they get the freedom to choose at an early age. Skills like team-spirit, inquisitiveness, creativity, trustworthiness, sympathy, co-ordination, assertiveness and much more comes with life skill activities.
It is thus a process which helped children to build a stronger foundation for a thriving future on the academic as well as at the professional front.
The Importance of Life Skills
In a constantly changing environment, having life skills is a basic part of being able to address the difficulties of regular day to day existences. The dramatic changes in global worldwide economies over the course of the recent five years have been coordinated with the change in innovation technology. All these are putting a greater impact on education, the working environment and at our home life.
To be able to cope up with the increasing pace and change of present-day life, students need to learn life skills, for example, the capacity to manage pressure and disappointment.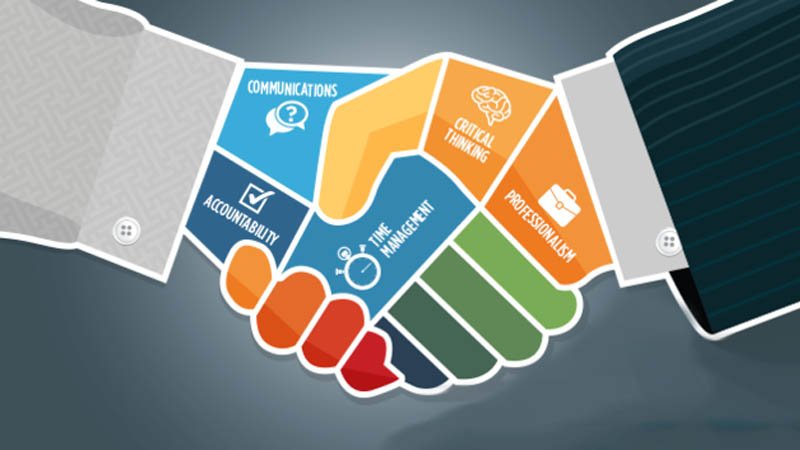 Benefits for the Individual
In regular day to day life, the development of life skills encourages students to:
Encourages them to take responsibility for what they do, instead of shifting blames.

Build confidence both in speaking skills, for group collaboration & cooperation with joint effort and participation.

Analyze various alternatives, make decisions and understand why they make certain specific decisions outside the classroom.

Develop a greater sense of self-awareness, feeling of mindfulness and an appreciation for other people.

The capacity to self-manage, tackle issues while understanding individual responsibilities.

Readiness and flexibility to various jobs in adaptable workplaces.

Help them develop self-confidence & higher self-esteem.

Give them a voice in their group, community, society & at schools.

Enable them to make a positive contribution by developing experience & expertise within them.

Prepare them for upcoming challenges, difficult situations as well as opportunities in their later life.
Benefits for Society as a Whole
The more we develop life skills individually, the more these benefit the world in which we live by recognizing cultural awareness and citizenship makes international cooperation easier with people of other societies and by respecting diversity to allow creativity and imagination to flourish a more developed society.
Vocational & life skills need to be encouraged. These factors are the reason that developing countries like India should invest in skill development for youth with proper education.
In short, "Children must be taught how to think, not what to think."
Also read, Develop Critical Thinking Skills In Students