Teachers play an essential role in everyone's life. Not only do they teach us in schools but we also learn many useful things like moral values, social etiquette's, how to treat others & be friendly with our classmates.
It is granted that technology has opened the door of new learning & has also changed the course of education. But a good teacher has the power to change our life, ignite us in the most perfect way.
Teachers' Day – 5th September
A teacher is a significant part of our life. All over India, Teachers' day is celebrated on 5th Sep every year for showing due respect to all the teachers in the country.
This marks the birth anniversary of our first Vice-President & the second President of India, Dr. Sarvepalli Radhakrishnan.
Role of Teacher in a Student Life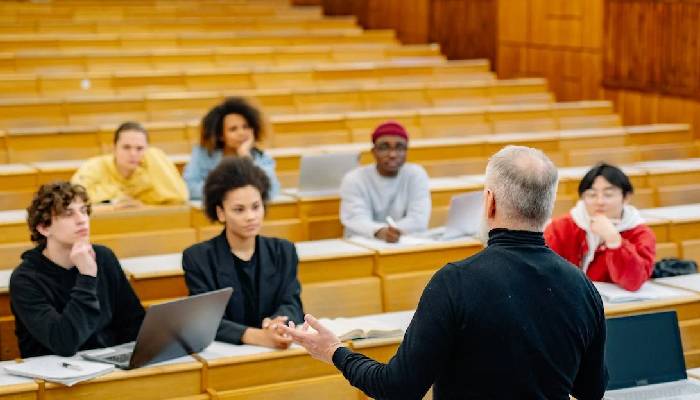 1. Make learning a fun
Their main task is not only teaching but also preparing children for a better tomorrow. Rather than explaining concepts through large boring lectures in a technical way they make their class exciting & fun.
2. Draw Real-life connections
Good teachers are the closest companions of the children. They make learning easier by connecting different subjects to real-life situations.
They cite examples & demonstrate how the most difficult topics can easily be understood by relating to everyday life and how it can be useful in the future.
3. Encourage Students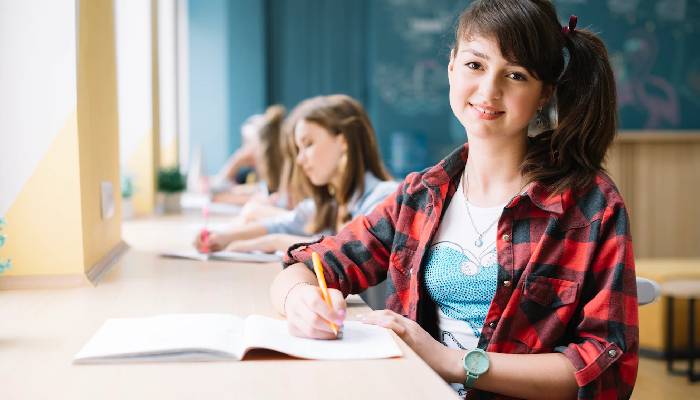 Teachers encourage students to grow more as they often look to their teachers for the things to get approved. Words of appreciation like 'come on,' 'good job,' 'well done,' and 'keep it up' do wonder in the encouragement of students. These right words mean worth a lot in their life.
Apart from teaching, they always guide and motivate in accomplishing our most significant achievements. Whenever we fail, they stand with us, encourage us, and boost our confidence until we succeed again.
They always show us the best path in our life. They always try to help students beyond their capabilities.
4. Change the Scenario of life
It is well said that 'the future development of a nation truly lies in the hands of good teachers.' What we become in life depends on the good education given by our teachers. They impart data & information in the brains of children to analyze the situation.
Analyzing what is essential is the most crucial thing we learn from teachers. From an unshaped stone, they make a beautiful statue. They make us more knowledgeable and enable a proper flow of knowledge from one generation to another.
5. Track Improvement & Set Performance Goals
Good teachers always remind their students that they have come a long way from where they've started. By setting short-term goals, emphasizing improvement, keep self-evaluation they monitor every minute progress of the children & act as a confidence booster.
Teachers also help them by setting smart goals that can be easily achieved. They create challenging assignments for students that help them in solving difficult conditions in life.
Why teachers are important in our life?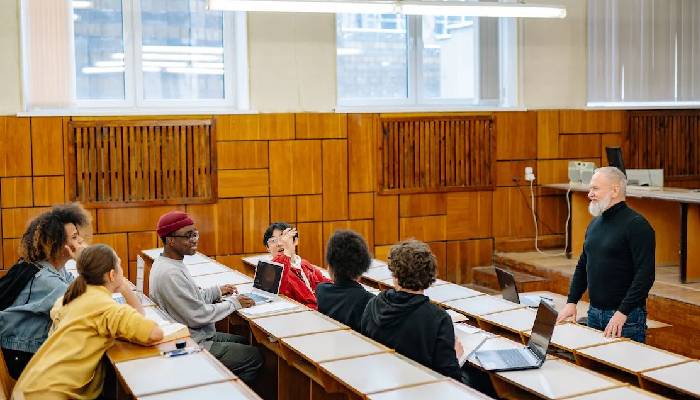 A child, when comes in this world, knows nothing. He learns everything from the environment & society. From the teacher, he gains knowledge & education, which isn't possible if there is no guidance provided.
Just like our parents, teachers are also important in our life. They teach us the wisdom in doing everything. They give moral support and encourage us to live equally in this society and treat everyone equally.
They teach us the importance of life and show us the right track to ensure that we are capable enough to survive in this society.
A teacher is not only the person who teaches syllabus to students. Right from pre-schooling to colleges & universities, they play an essential role in shaping the future of students.
Inside the classroom, they act as a strict teacher, and once they step out of class, they behave like a kind-hearted friend, crack jokes, share some space & even enjoy the fun with us.
Children begin accentuating the world around them. Teachers are more than tutors in our life. Their role is not only up to classrooms & school but also extends beyond this.
Teachers make the world a better place to live in. It can be rightly said that teachers are a great role of teacher in our Life in an individual life.
Before going to the classroom, we greet them, pay regards & show respect to them. Beyond that, teachers serve many other roles in the classroom.
They set a tone of the school, mentor & teach children & nurture them well. That's why the role of the teacher as a moral guide is critical in one's life.
Today we should know that only teacher can change the economic, moral & social life of an individual. We should need to respect them by appreciating what all they do for us. And pay them regards by giving them the gift of becoming a good human being.
Therefore, it is said that teaching is an profession that teaches & creates all other trades.
Also Read :- Importance of Knowledge In Learning