What is Social Media?
A set of websites & applications that enable users for making as well as sharing anything for participating in social networking is called Social Media.
It is not just only limited to posting vacation snaps online. It is an interactive computer-mediated technology for sharing of various ideas, information, career interests, and other forms of expression through apparent communities & worldwide network.
It has gained plausibility as a definitive source of information over several years. It is a platform where organizations can interact with their audiences.
Why do Students use Social Media?
It has become an invaluable tool not only for communication & marketing but also in the field of education as well. Generally, students use social media to share & get instant quick information, reviews & solutions to their problems.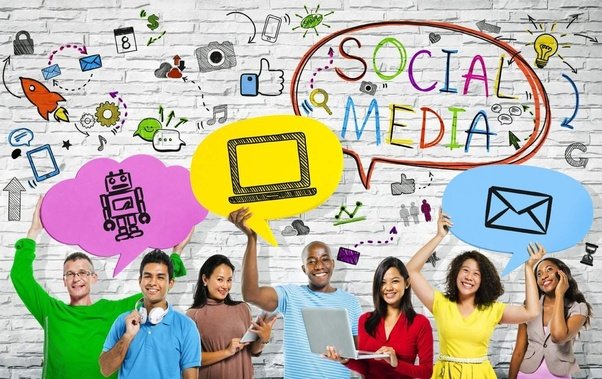 Importance of Social Media for Students
Social media plays a very vital role in every student's life. With its help, providing & fetching a lot of information, communicating with friends, classmates, teachers & colleagues have become an easy-fit option. Students & teachers now get connected while making better use of this platform for gaining & providing education, respectively.
Advantages of Social Media to Students
However, social media has been criticized a lot because of the effect it has on the way to students gaining & retaining information. It offers plentiful opportunities for interaction as well as learning. There are several reasons for using internet-based media as a positive tool for children.
1. Educational Benefits of Social Media
Over many years social media has gained superior credibility as a trusted source of information & a platform where organizations can interact with their global audiences. Using social media, teachers can improve technological ability & students' involvement in studies. It also provides a good sense of collaboration in the classroom while making better communication skills with students.
2. Easy sharing of Information
Sharing of info, links to other sites has now become super easy for students as they share pieces of information to their friends, classmates, and other connections. Much of the time they are connected to the internet through mobile phones, laptops, PCs, tablets, etc. for transmitting views, opinions, tips, study materials, school projects & various other kinds of useful reading stuff to each other. With this, they exchange helpful information about their exams & classes.
3. Social Credibility
Many schools, colleges & universities have begun the facility of interconnecting with a large no. of students through the means of social media networks, for example, Facebook, Twitter, and YouTube.
These channels can be utilized to impart & to communicate school news, educational info, make declarations, and provide students with more valuable data. This creates involvement between the school and students, which help handle several student-related issues through the group associations.
4. Cost-effective Communication
Social media is an excellent & free medium for the end-user! It can not only be used to communicate. It is also an outstanding device/ technology to promote things such as events, new courses, and various advanced research. It is thus be used to enhance improvement in learning.
5. Any time Connectivity
There is often someone to reply from the international community as geographical factors do not restrict most of the social networking sites. ATC (Any time connectivity) has become possible due to the arrival of various social media websites. You can post your question and wait for few hours to get a solution to your queries.
6. Sharing Information & Knowledge
Social media provides a platform where one can share their knowledge and gain credibility in their chosen field(s) or specialization(s). They can also acquire information and insights from others within an online community.
Reasons Why Social Media is useful for Students
There are lots of causes of why social media is useful for students that can be explained all at once.
1. Web-based social networks can provide relevant information, for example, examination and bits of knowledge on different themes or analytics and insights on various topics or issues for study purposes.
2. It is vital to be dynamic in different possible social platforms as an educational institution. This help makes better student training methodologies while shaping the culture of students.
Impact of Social Media in Education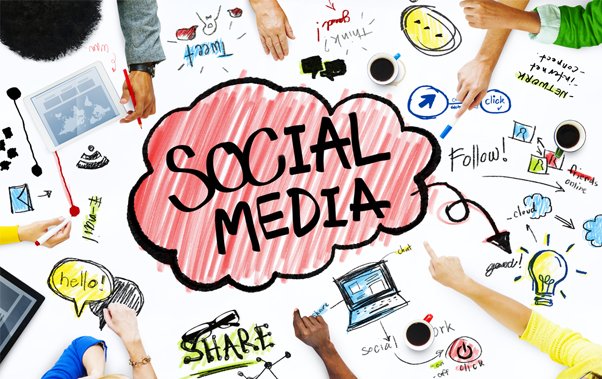 Social media is a new media technology in education that can expand your point of view on different subjects and gives a highlight to the original content. It gives you an opportunity of engaging with specialists to find solutions on topics that you may need assistance. Social media has gained plausibility as a definitive source of information. Hence, it is an excellent platform where organizations can interact with their audiences in large no's.
The main thing about utilizing social media for learning is that you soon realize who the specialists are in various fields and subjects. When you begin following these experts, you find out more and additional help from them. This enables you to deliver incredible results.
How can Social Media be used in Education?
Today, many schools in India & education institutions are adapting these developments into their frameworks and depending on group assets and systems to improve the life of students. The utilization of social media in education helps students, teachers, and parents for getting more valuable information while connecting with learning groups and other educational systems.
Social network sites & websites provide with lots of chances to improve their techniques of learning & teaching to students and schools, respectively. Through these networks, you can join social media modules or plugins that empower sharing and collaboration. Students can benefit themselves through online tutorial exercises through YouTube. Online courses are also offered by colleges abroad through Skype and a full cluster of assets that are shared through social communities.
All above mentioned points are the benefits of social media education in schools. Going through above advantages, one can understand the importance of social networking sites in the educational field in today's world.
Also read, Positive & Negative Effect Of Social Media On Education