Books are considered as the best friends of students in a real sense, and it is said that they are also the best companions of students. They play a significant role in Student's life.
Books give plenty of joy to students, and they learn a lot of things from books. They take them into a unique world of imagination and improve their standard of living.
Books help to inspire students to do hard work with courage and hope. They enrich the experience of students and sharpen their intellect. There are many benefits of Reading books; students will get more knowledge, improve memory and build more vocabulary.
Here Know Why Books Are Important in Students Life
The Importance of books in student life can be known from the following:
1. Books Make Student Intelligent
Books increase the knowledge of students and improve their intellect. They reveal the different concepts and introduce the numerous shades of culture of the world. Reading books makes students aware of the various societies and civilizations across the globe.
By reading books students can explore the past, present and future and can solve many problems. Books inspect the clarity and creativity in Student's mind.
2. Books Improve The Memory
Many students forget what they have learn yesterday, but Reading books can help improve the memory of students. When students read books, they create the images of the story and character mentioned in the book and they are able to memorize what they have read.
So if students read regularly their visual memory will activate and it will help them to quickly remember things.
3. Books Relieve Stress Of Students
Reading books is an adequate remedy for students to relieve stress. When students read books they feel stress free and books take them to the world of imagination. Reading books inspire students and motivate them to change their life and they are highly charged with positive energy.
4. Books Improves The Vocabulary
If students want to improve their vocabulary then Reading books is the fastest way for them. When students read different books on different subjects, they are able to learn more new words which will not only help them to modify their vocabulary but also them to build the awareness on various topics.
5. Books Help To Get More Focus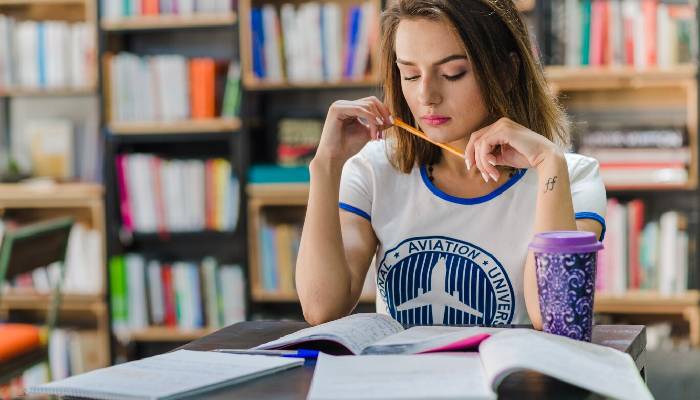 When the students relieve their stress by Reading books, then it naturally help them to focus on their life. This will also help them to improve their academic performance and they can learn more in very less time.
When the students feel stress-free, then they can focus on their studies easily without any barrier and the chances of getting top grades will increases.
6. Learn Different Languages
Books can also improve the language skills of students. By reading different books students will be able to interact with people in their endemic language. This is very useful when students go abroad for studies.
If students know different languages then they can make new friends and easily cognate with their teachers.
7. Develops Analytical Skills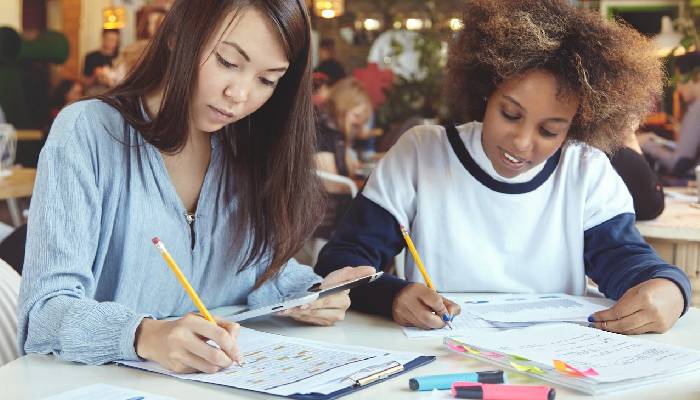 Books can improve the Student's ability to think, and they are able to find the solution to problems. Reading books can builds the understanding and awareness of students in different situation.
Books make the students self-effacing and compassionate and also boost the confidence of Students. Reading books can enhance the imagination and creativity of Student's and increases positive thinking.
Also, read Importance Of Self Confidence In Students Life