When you create a positive environment for students, they can learn better because it's a key for student's academic, emotional, and social success in class. Developing a positive learning ambiance is vital for the educational, social, and emotional success of students.
Such an atmosphere must be nurtured from the starting since several elements are comprised in setting up the same. If you want to know the ways to create a positive learning environment for students, then here we highlight some of the essential ways that will help you to create a perfect positive atmosphere for students. There is an immediate connection between the type of learning environment teachers create in their classrooms and student successes.
The best schools in India provide a safe and conducive atmosphere and make sure to develop respect and trust amid classmates. There are several things that go into making a thriving learning ambiance for students. Unfortunately, a positive learning atmosphere does not just occur on their own-they must be created.
There are several components that go into making a positive learning environment for students. Generating a positive atmosphere in the classroom will allow students to feel happy, safe, and interested, something that all students merit. There are a number of factors that contribute to a positive learning environment.
Here Are Some Ways To A Create Positive Learning Environment For Students
1. Versatile Learning Methods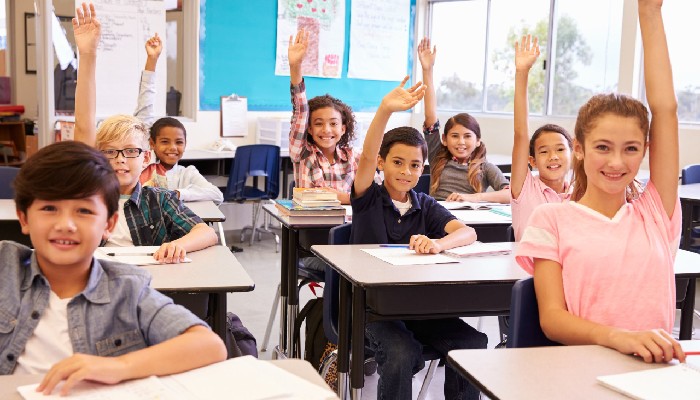 The students cannot connect to a subject or topic unless they find it interesting to learn. The more suitable a topic or subject is to a student, the better will be their involvement in the learning procedures. Hence, the best schools discover ways to adapt the lesson or lecture to the interest of students. It's vital to find out the interests, talents, and learning styles of each student.
2. Make Students Feel Motivated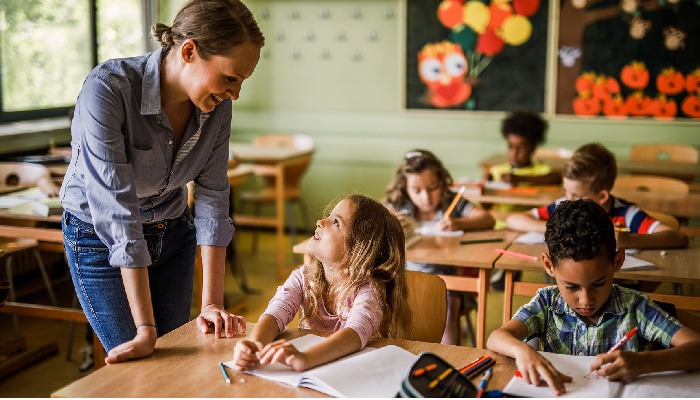 It is one of the best ways to create a positive learning environment for students. Motivation is a crucial factor in making a positive learning atmosphere for students. While the students at school feel good about themselves, they are obliged to get involved in positive actions.
Apart from this, if students are taught to channelize their negative thinking into positive action so as to make them feel good from inside, it would work as a compelling and improve the progress of the student's all-round well-being.
3. Never Compare Students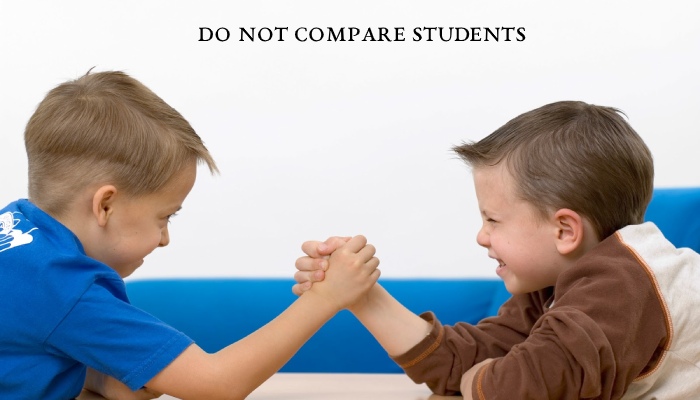 To make a positive learning atmosphere for students, never compare students with each other. Not all the students have the same pace of learning experience and possess some of the other skills and abilities buried within them.
Hence it is not desirable to compare or judge students or identify them as it only triggers the feeling of distrust amidst students towards their teachers.
4. Always Respond With Positivity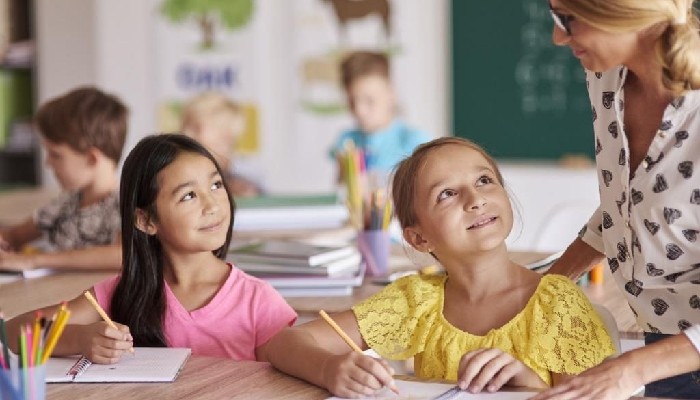 Positivity is a key ingredient to make a positive learning ambiance. Communicating with students in a positive way, displaying positive behaviors, and managing a positive attitude is one of the most important steps for making a positive learning ambiance and creating successful students.
Notwithstanding the situations or conditions, there is always a way to respond to and communicate with students in a positive manner.
5. Create Positive Relationships With Students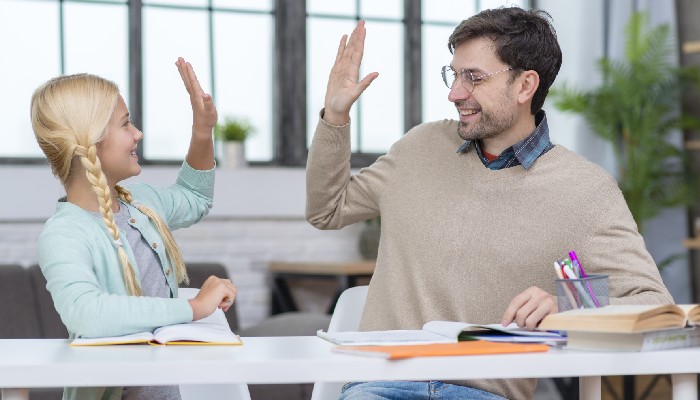 All the students have a predetermined notion considering their teacher. This attitude can frequently create an obstacle to connecting well with the teachers. In the classroom, share real-life experiences while teaching lessons to help them break the misunderstanding.
All the students idolize their educator, who inspire them and shares some information about their personal experiences. When students feel linked related to their teacher, they become frank to share their personal information with the teacher.
6. Create A Sense of Order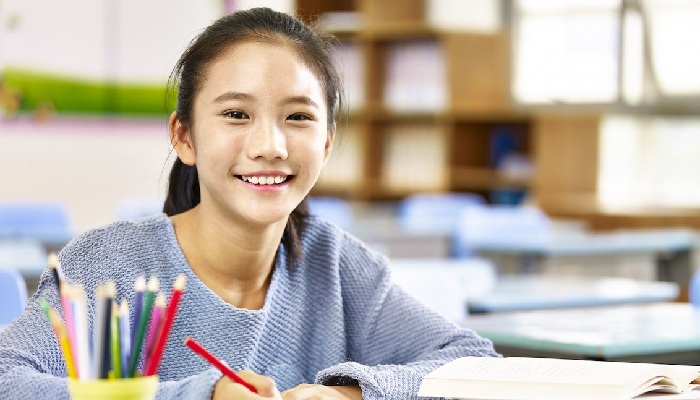 It's also a great way to create a positive learning environment for students. The students demand composition and want to know that their educator not only knows this content area; however, also understands how to supervise his classroom. It is the teacher's responsibility to offer clear behavioral and academic expectations right from the starting students should know what is expected of them all the time.
Another vital way to create a sense of order is by teaching students effective procedures for the several practical tasks that are performed in the classrooms.
7. Get To Know Students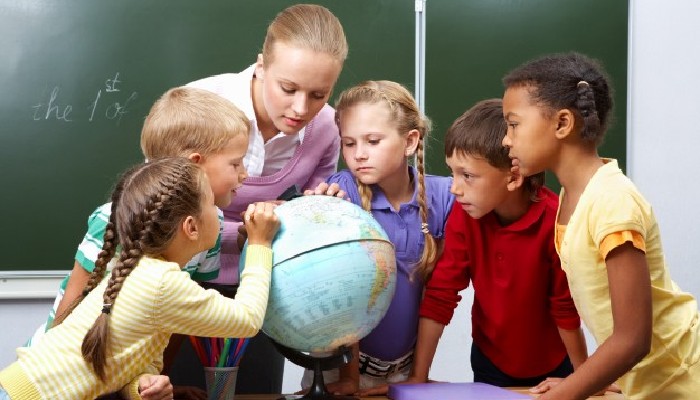 It is also one of the best ways to create a positive learning environment for students. The more you know about students' interests, extracurricular, cultures, activities, learning styles, personalities, goals, the better you can reach them and teach them.
The perfect ways to getting know your students are to assign journal prompts, and read responses to them, talk to them, have students complete learning style and personality assessments.
Also read, Effective Tips To Reduce The Stress Of School Students