The first year at a Boarding school is completely a new world for Children. Some children, adjust in the new environment easily but for others, it takes some time to settle down in their boarding school life.
Children worry about complicated timetables, a company of new friends, getting lost in a new environment, meeting new faces and then the new uniform. So, how to prepare yourself for your first year in boarding schools?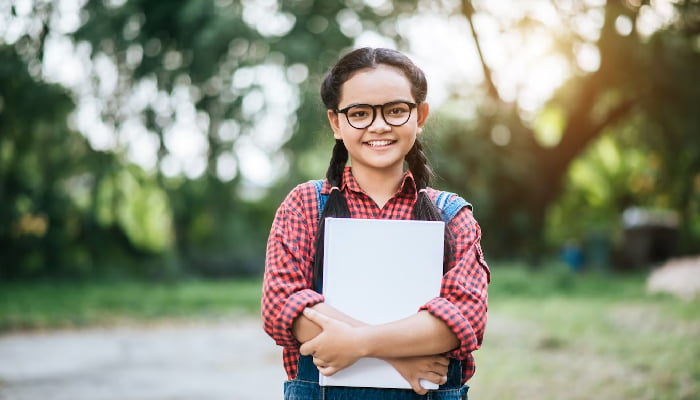 Here Are Some Tips For First-Time Boarders:
1. Pack In Advance
Getting organized helps in arranging all the necessary things early. Pack in advance prior to going to boarding school. Check whether all kinds of things are kept handy with you. Some of the things that should be with you before heading off to boarding school include a medicine kit (if req.), clothing, extra pair of shoes & socks, toiletry items, a separate bed sheet & a pillow (if req.), personal grooming things, etc.
2. Adopt Healthy Learning Habits
Healthy learning habit must be started at home first. Whatever you read or learn, try to acquire good learning habits as it will improve your brain & concentration power. This will help you a lot when you are off to boarding school. Because you will get a habit of reading & learning which boosts your academics.
3. Getting Involved
Find out the type of co-curricular activities in the school that are in tune with your interests. Joining a group of new friends is an excellent way to meet like-minded people and making new companion.
4. Think Positive
In your new school, it won't feel normal at first, but after some time, it will go well. Instead of worrying about what could go wrong this year, think about all the great things that could go right. You will have so many new opportunities in the Boarding School.
5. Set Small Goals
All students work hard in some, or the other way, focus on setting small goals & achieving them. Firstly, you should make little goals to meet bigger ones in later life.
You should start with taking the right books to class, finishing up a topic to learn, or going the whole day without getting lost. Then, later on, your goals can be about academic results or leadership, service, or co-curricular opportunities. It is proved that if you write down your goals, you are more likely to achieve them sometime.
6. Ask Others For Help
If you're not sure about anything, don't hesitate, ask. In boarding school, the staff is aware that everything is new to you. They won't mind you asking for help, and it's a lot better than the feeling of being lost at a new place or remaining unsure.
7. Write It Down
Writing down things in a notebook is a perfect thing. Always make writing, your habit as you'll be getting lots of information from your teachers, books, intelligent friends & other sources. No body's memory is so good to retain a lot of things in mind.
8. Eat Healthily
This one is quite important as when you eat healthily, you'll also stay healthy. A human brain needs proper nutrition and rest to function smoothly. Any anxiety you have will be made worse by poor diet and sleep. On the other hand, good sleep and a balanced diet help set you up to be the best you can be.
9. Get Enough Sleep
Make a habit of taking proper rest. Go to bed early & waking up early in the morning will be helpful for you to create a good practice for your boarding school.
10. Practice Gratitude
People showing gratitude every day are happier than those who don't. They also have less stress, greater resilience, and better social relationships. Stating something you are grateful for, would be a great way to start and end each day. Do this with whosoever picks up or drops you off to school and is polite to you.
Last but not least, be kind to yourselves as you'll also make mistakes.
And finally, you're fully prepared to begin your first year at a boarding school.