The Asian School is one of the best sports school in India, and believes that sports are an excellent approach for students to acquire basic life skills such as teamwork and cooperation. At The Asian School development of sports activities and physical fitness have been an important part of school life.
Sport is taught as both physical activity and a means of developing competitive spirit and camaraderie among students.
In addition to physical development and exploring interests, students are also exposed to the thrills of achievement, the importance of concentration, and the importance of teamwork. Sport is promoted from the early years in order to establish a healthy culture that lasts a lifetime.

Why The Asian School?
The School has a very large and talented sports faculty consisting of three full-time PTIs and eight specialist coaches. Every Asianite is expected to take part in the sport and fitness program. The School provides extensive sports and physical education programs.
These coaches are on the lookout for promising talent from a very early age, in order to provide a carefully designed short and long-term training regimen to bring out the very best in each individual.
An annual sports program has been drawn up in conjunction with other schools to ensure that seasons for the respective sports coincide. This will incorporate a calendar of dates for inter-house and inter-school competitions in each of the various sports, as well as friendly matches against local teams.
Sports Facilities At The Asian School Dehradun
Basketball:- Basketball is The Asian School's most popular sport and a major strength area. Many students achieve a high level of proficiency in all age groups every year. They represent both District and the state at the national level. The Asian School students are taught the fundamentals of basketball by professional coaches. The Asian School offers a unique opportunity to student-athletes to be part of elite athletic training.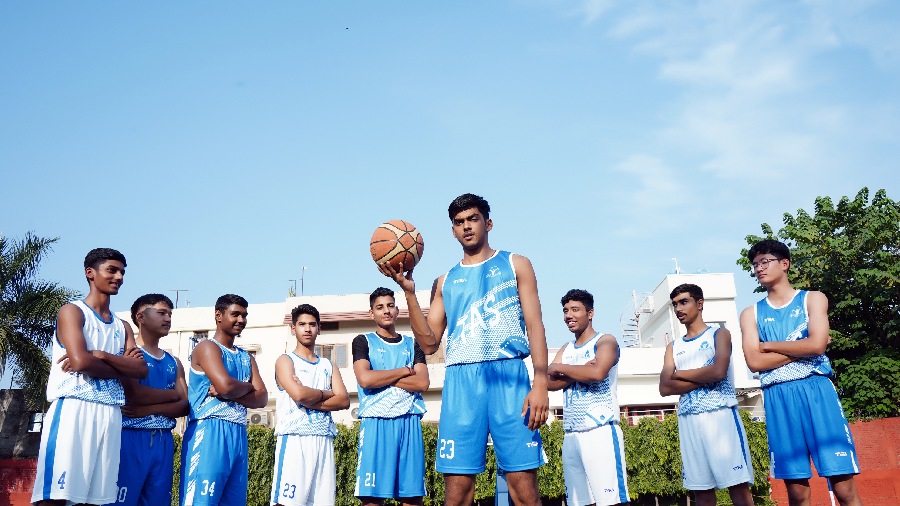 Table Tennis:- Table tennis is a popular game in schools. We offer table tennis in a special sports arena to encourage students' interest in indoor games. Table tennis tables are sourced from some of the most prestigious sports houses in India. The indoor game of table tennis is well-suited for night play because the arena is brightly lit.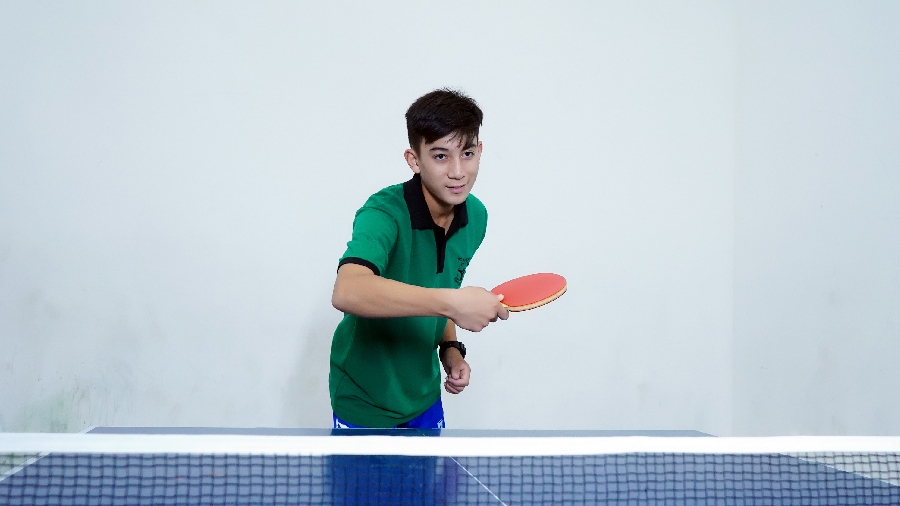 Badminton:- Badminton is a fantastic game for our students. It allows them to not only improve their racket skills but also requires a lot of mental and physical application. Every school year, all students at The Asian School are able to play badminton. The Asian School believes that it is our responsibility to provide students with world-class badminton equipment. It is very popular among both junior and senior students.
Swimming:- Many health clubs, gyms, hostels, and private clubs now have swimming pools. This has made swimming a popular skill. The Asian School recognizes the importance of keeping up with modern times and has a swimming pool. Asian's offers swimming lessons to students with a passion for swimming, in addition to its excellent sports facilities.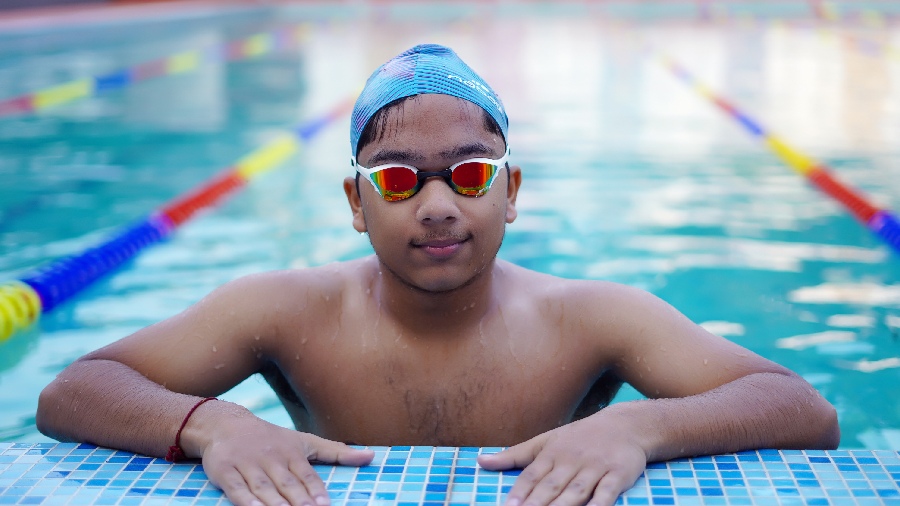 Boxing:- Boxing can help improve fitness and behavior. This is a combat sport where two people are involved. They usually wear protective gloves and other protective equipment, such as mouthguards and hand wraps. Students can enjoy excellent boxing training at the Asian School. Physical fitness is a key component of a healthy lifestyle. Students can maintain their health and fitness by participating in these tournaments. Students who are interested in boxing participate at the state, district, or local level.
Cricket:- The introduction of practice nets for cricket will be a key component of the development of young players at The Asian School. Professional coaches facilitate the Asian School's cricket training program. Coaching is not about making better cricketers, but better people. We believe in an athlete-centered approach that puts the needs of each player first.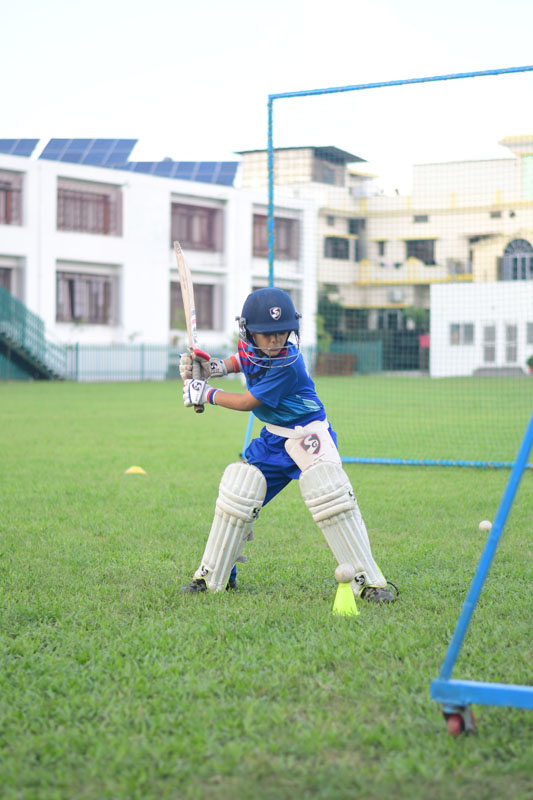 Cross country:- Cross country is an open-air race that teams or individuals compete on natural terrain. Cross country running, one of the many disciplines that fall under the umbrella of athletics, is a natural-terrain version of road and long-distance running. Cross country running requires very minimal specialized equipment. Our students participate in both the state and district athletics events.
Gymnastics:-Gymnastics is a sport that comprises physical exercise needing balancing, strength, flexibility, agility, coordination, and endurance. The Asian School has the most up-to-date equipment for both boys and girls. To ensure that every child has the best possible gymnastic experience, a gymnastic facility was built. We are able to provide high-quality lessons in gymnastics that will improve the confidence and skills of all students thanks to our unique structure and solid foundations.
Skating:- We provide roller skating coaching to students. The coaching covers the basics and history of roller skating. While roller-skating is a hobby that most children enjoy, some people are still able to show their skills at the Dehradun competitions. Students can learn fun and exciting sports in the School's specialized skating arena.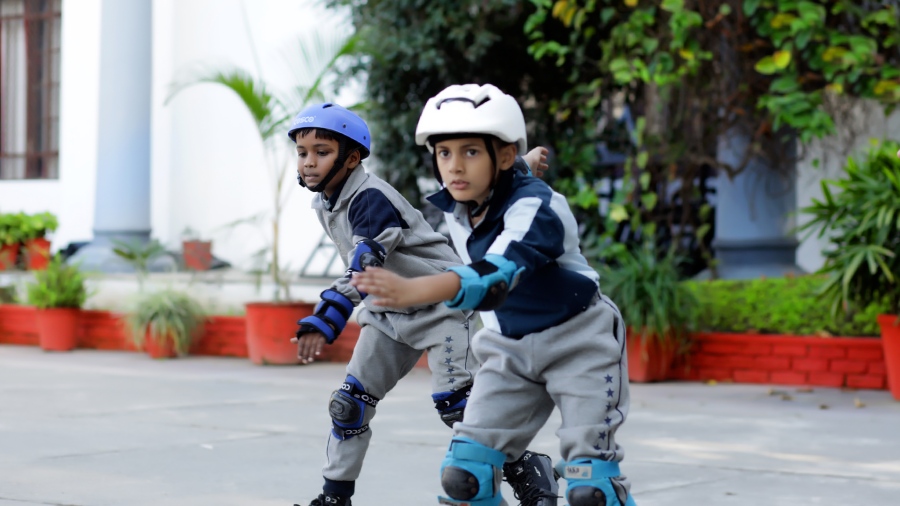 Football:- We, at The Asian School, aim to encourage students to play this wonderful sport in a positive spirit. This sport is available to all levels of ability, including beginners and more advanced players. It also offers the opportunity for children to improve their technical, psychological, and physical skills. The coaching staff is experienced in training students.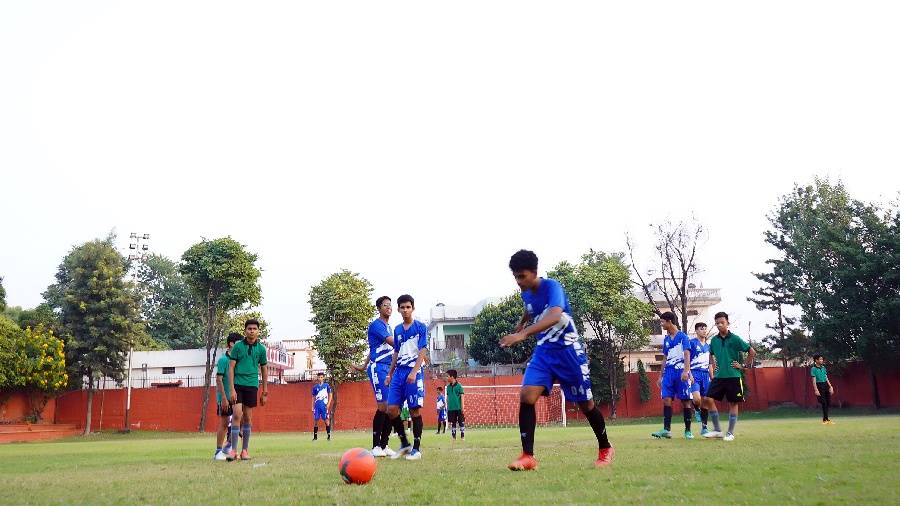 The Asian school, the best sports school in India, has always trusted that more experiential learning occurs in the world of sports and games than elsewhere. We always inspire students to participate in most games and sports to boost their personalities in sports. The Asian School is a proud winner of many Inter-school, District, State, Zonal, and National level as well.